Kachemak Bay Family Planning Clinic is a community-supported organization that provides broad access to reproductive health care services and education in a supportive and empowering environment.
The REC Room facilitates healthy relationships, health education, and healthy choices for youth in and around Homer.
We believe that everyone deserves to feel safe and healthy in their body and relationships.
Sharing unbiased and evidence-based information and education empowers individuals to make informed decisions in alignment with their values and experiences.
We acknowledge the relationship between reproductive and sexual health and the Reproductive Justice movement. We support the SisterSong definition of Reproductive Justice as "the human right to maintain personal bodily autonomy, have children, not have children, and parent the children we have in safe and sustainable communities."
Kachemak Bay Family Planning Clinic was formed in 1983 by an inspired group of volunteers who saw a need for low-cost, informative reproductive healthcare in Homer. From our early days of providing minimal women's health screenings at our monthly volunteer-run clinic, we have developed into a multi-program agency with comprehensive services available 5 days a week to adults and teens of all genders, backgrounds, and income levels.
Along with expanded Clinic services, our educational outreach evolved into two programs: the REC Room (a youth Resource & Enrichment Co-Op) and the Homer Peer Educators. The REC Room provides a safe afterschool space for teens to foster healthy relationships and make healthy choices. Our Peer Education program is a unique model of teens teaching teens, with local youth trained to visit middle and high schools around the southern Kenai Peninsula to educate students about safe sex and healthy relationships.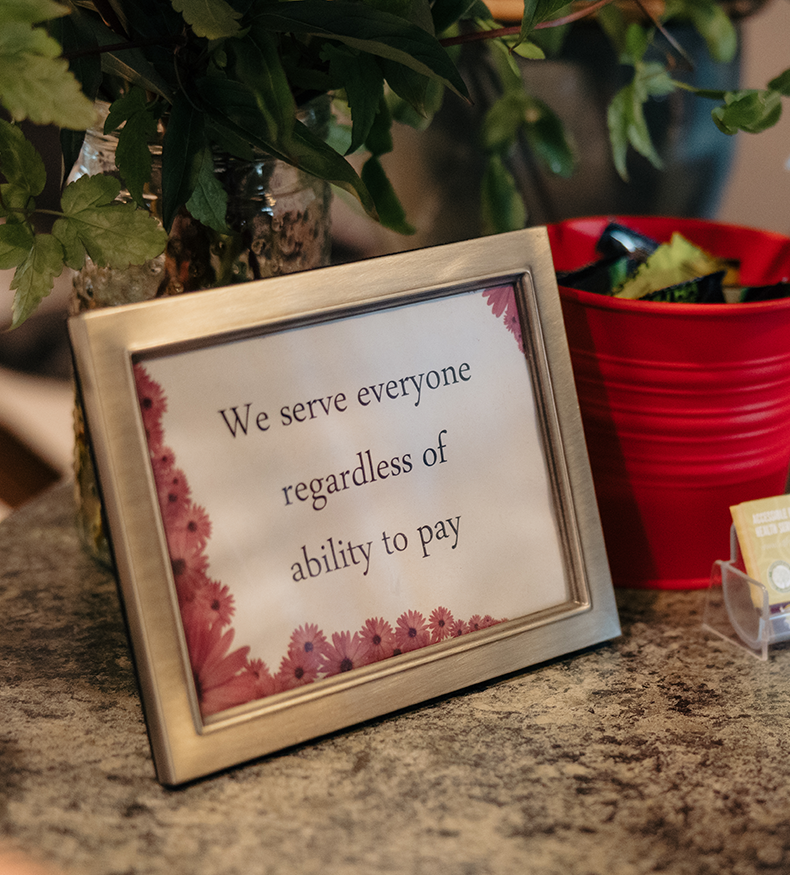 This website and KBFPC's publications are supported by the Office of Population Affairs (OPA) of the U.S. Department of Health and Human Services (HHS) as part of a financial assistance award totaling $619,305 with $540,660 (87%) funded by OPA/OASH/HHS and $68,355 (11%) funded by non‐government source(s).The contents are those of the author(s) and do not necessarily represent the official views of, nor an endorsement by, OPA/OASH/HHS, or the U.S. Government. For more information, please visit: https://opa.hhs.gov/grant‐programs/title‐x‐service‐grants.
Our organization is supported by major funding from the State of Alaska Department of Health, and relies on the generous support of donors.
Title X Family Planning Program
Teen and Unintended Pregnancy Prevention
RurAL CAP's Thriving Communities Grants Program
Other important funding partners include Alaska Run for Women, the Anna Lalor Burdick Program of the Lalor Foundation, Homer Foundation, Pride Foundation, Rasmuson Foundation, the Alaska Community Foundation, Kenai Community Foundation, First National Bank Alaska, Homer Rotary Club - Downtown, Southern Kenai Peninsula Resilience Coalition,  and South Peninsula Hospital.
To help keep services accessible to community members who rely on us for their essential healthcare, we appreciate the support of individual donations of any amount and the local businesses who choose to support us through the Pink Flag campaign. We also encourage those who are insured to seek care with us: by coming to the clinic, you are helping ensure our work and services remain accessible to all.